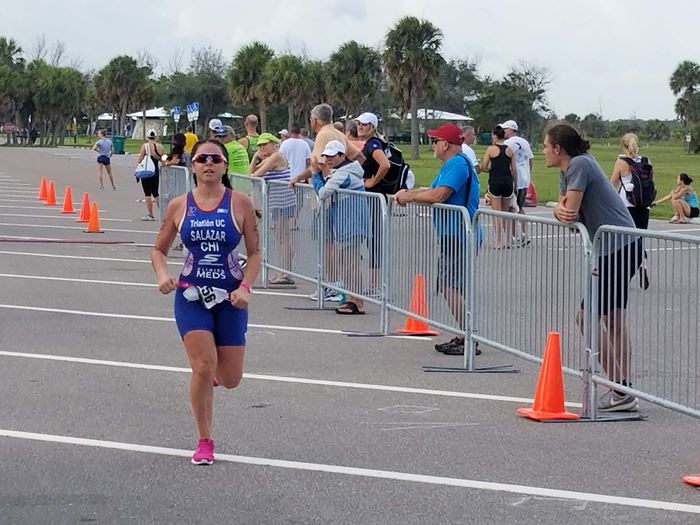 Details
Sprint:
Swim .25 miles, Bike 10 miles, Run 3.1 miles
North Beach at Fort De Soto Park (Shelter #5)
International:
Swim .5 miles, Bike 20 miles, Run 6.2 miles 
North Beach at Fort De Soto Park (Shelter #5)
Welcome new and returning Top Gun Triathlon participants! 2019 marks the 18th year for this event.Top Gun Triathlon is the largest sprint triathlon in the Tampa Bay area and is limited to 1000 participants.This great local event traditionally sells out well before race day so please sign up today to guarantee your spot. Your entry includes a custom shirt and entry to our great pre and post-race party. Complete race results with splits by Florida Road Race Management.
Award Divisions and Age Groups
Standard 5-Year Age Division from 14 & Under to 80+ (Awards 3 deep), Overall Male & Female, Clydesdale & Athena 3 Deep as well.
Refund Policy
The event management reserves the right in the event of inclement weather, emergency, or natural disaster to cancel the race or move to a later time. In the event of cancellation, there will be no refund of entry fees.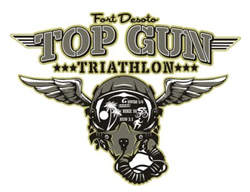 Upcoming Dates
Full Size Map
Events Results
| Date | Location | |
| --- | --- | --- |
| 7/21/2018 | Fort DeSoto Park North Beach, Florida | View Results |
| 7/22/2017 | Fort Desoto Park North Beach | View Results |