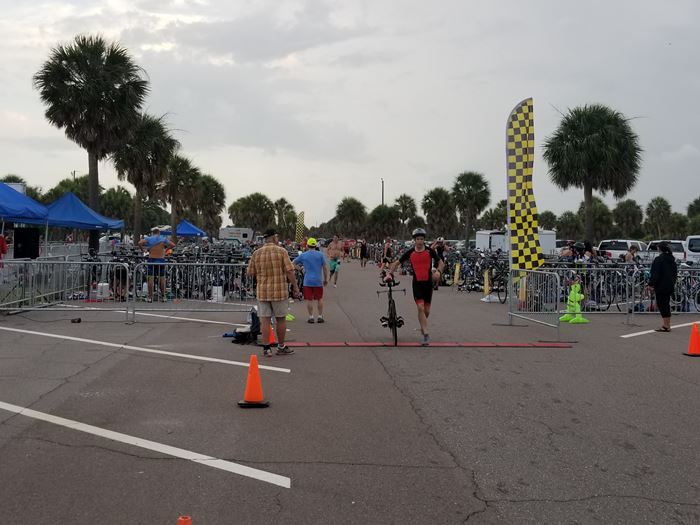 Details
Get the 2019 season kicked off and participate in the Inaugural Tampa Bay Biathlon on March 9th at beautiful Fort Desoto Park. The race is a run-bike event, beginning at Shelter 5 with a 3.1 mile run along the Gulf. Athletes then enter transition and mount their bikes for a fast and flat closed course 10-mile race through the park. Don't let up at the finish line and cross the timing mats full speed on your bike and receive your finisher medal!
5k participants will run the same 5k course as the Biathlon.
Awesome awards and plenty of post-race food and fun for everyone!
We will not be a USAT sanctioned event.
We will enforce our rules of a safe and fair event for all Biathletes. There will be drafting marshals on the course. A set of rules will be enforced by appointed staff.
All athletes will receive an Inaugural Tampa Bay Biathlon T-shirt and Awesome Finisher Medal. The event is chip-timed, and athletes will receive splits for each segment of the race.
Awards:
Overall Male/Female (3 Deep)
Standard 5-year Age Groups beginning with 14 and under, 15-19, etc. (3 Deep)
Packet Pickup:
TBA
Refund Policy:
The Tampa Bay Biathlon reserves the right in the event of inclement weather, emergency, or natural disaster to cancel the race or move to a later time. In the event of cancellation, there will be no refund of entry fees.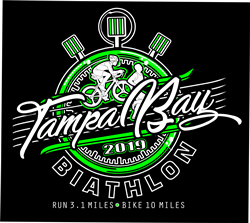 Upcoming Dates
Register
Full Size Map