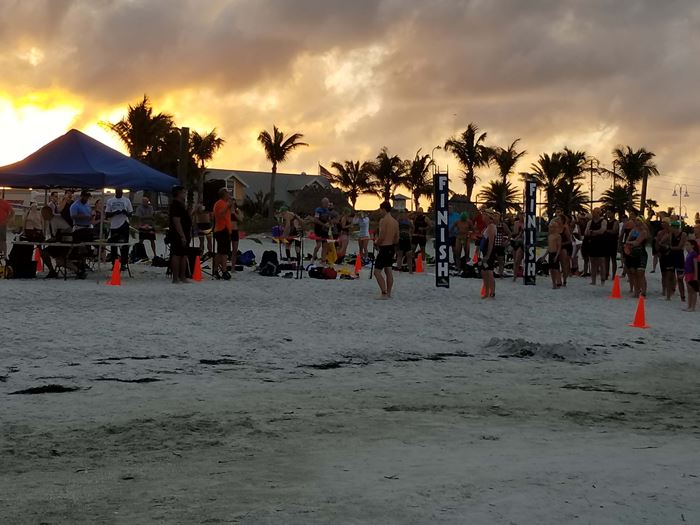 Details
Join us at beautiful Madeira Beach and challenge yourself with the 2019 Madeira Beach 3.5 Aquathon - part of the Madeira Beach Open Water Weekend!
This is the a race that will challenge both runners and swimmers alike.
Registration is available on race day but you must come early 5:30-630am
Race Distances
Swim 1/4 mile,Run 2 miles, Swim 1/4 mile, Run 1 mile
Course Information
The event will begin with a 1/4 swim followed by a 2 mile run then back into the water for a 1/4 swim and finally a 1 mile run.
Race Packet Pick-Up and Late Registration
Race morning only starting at 5:30am Madeira Beach Shelter. Race will start at 7am.
Awards
Towels provided for all pre-registered athletes.
Overall Male/Female. 3 deep in each age group starting with 14 and over in standard 5 year increments.
Post race Beach Party
We have beer...craft beer.
Refund Policy
We reserve the right in the event of inclement weather, emergency, or natural disaster to cancel the race or move to a later time. In the event of cancellation, there will be no refund of entry fees.