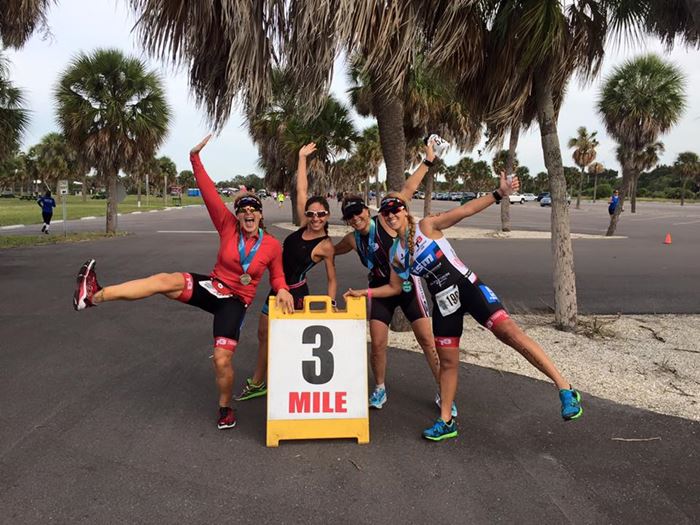 Details
This 1/4 mile swim, 10 mile bike, and 5k run was created to provide an exciting family-friendly weekend where the women race and the men provide the support.The Lycra & Lace Women's Triathlon is the perfect race for both first timers and experienced triathletes alike. For the women that want to race, but don't feel they can complete the full distance, we have several Relay Categories including Mother/Daughter, Sisters and BFFs!Register today to experience the Tampa Bay Area's first Women's Only Triathlon and enjoy a well-organized and supported event! The event is limited to 600 entries and expected to fill up before race day, so please sign-up today to guarantee your spot.
Awards
Awards will be given to: Overall Female, Overall Master Female, 3-deep in Relays, and 3-deep in each Standard 5-Year Age Group, Athena, and First Timers.
For those of you who love race finisher medals, we have a great one for you!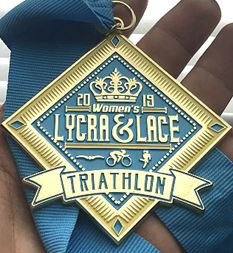 Age Groups
Individual: Standard 5-Year Age Groups 15 thru 75+ Relay Teams: 3-Person Team or 2-Person Team
Refund Policy
The event management reserves the right in the event of inclement weather, emergency, or natural disaster to cancel the race or move to a later time. In the event of cancellation, there will be no refund of entry fees.