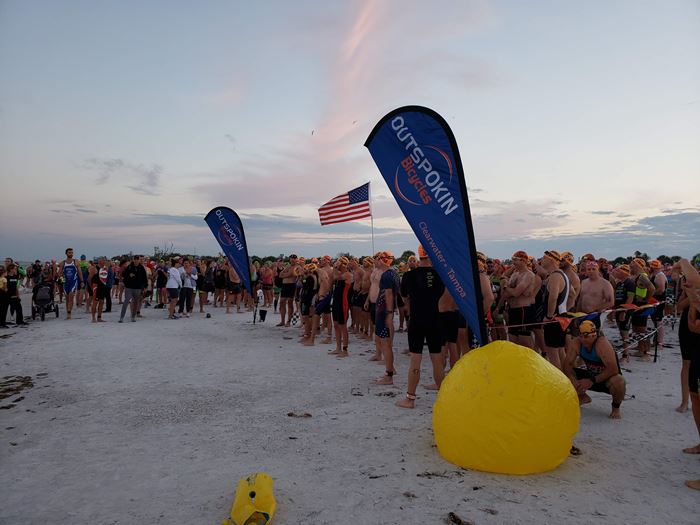 Details
The Pinellas County Parks and Conservation Resources department has informed us that all larger special events within the next 30 days will be postponed or cancelled due to the situation with COVID-19.
As the 35th Annual Escape from Fort Desoto Triathlon, Duathlon, and Aquabike scheduled for March 28th, 2020 falls within this period, the event will be rescheduled for May 30th.
We are busy working out all the details in making this event happen this year. We will have more specific information early next week and there will be options to transfer to the Top Gun or Lycra and Lace races, or to the 2021 Escape from Fort Desoto Triathlon.
Thank you for patience as we work through this. This is going to be another great race and we look forward to seeing you out at the fort in May.
Welcome new and returning Escape participants! 2020 marks the 35th year for the Escape from Ft. De Soto Triathlon. This year we are again proud to offer one of the best sprint triathlons in Florida, and back again is a duathlon. This year we are proud to announce an AquaBike event as well!
To those of you who have done the event before, welcome back. To those new to the event, you may be interested to know that the park is ranked one of the top-ten beaches in the United States; nine hundred unspoiled acres surround you. First timers, we anticipate that you will have a great first triathlon at Ft. De Soto. To all, we ask that you enjoy the surroundings and please leave the park cleaner than you found it.
The Sprint Distance is a 1/2 Mile Swim, a 10 Mile Bike, and a 5k Run on a marked course
The Duathlon is 1.5 Mile Run, a 10 mile bike, and a 5k Run on a marked course.
The Aqua-Bike is 1/2 Mile Swim and a 10 mile bike.
Packet Pickup
THURSDAY May 28th

12:00PM TO 6:00PM
Outspokin Bicycles -Clearwater
2241 Gulf to Bay Blvd
Clearwater, FL, 33765
FRIDAY May 29th

12:00PM TO 7:00PM
Outspokin Bicycles -Clearwater
2241 Gulf to Bay Blvd
Clearwater, FL, 33765
REGISTER NOW TO BE ELIGIBLE TO WIN ONE OF THE FOLLOWING ITEMS!
       one Garmin Swim 2, one S-Works Prevail II with ANGi, one Crossroads 1.0 Bike, one S-Works Evade with ANGi, and one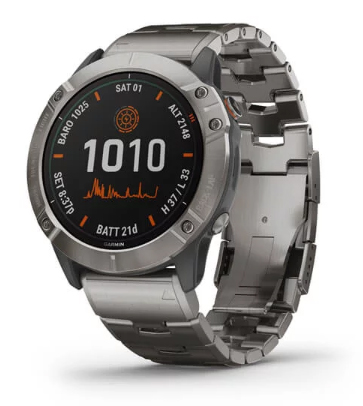 fēnix 6X - Pro Solar Edition
Pro Solar - Titanium with Vented Titanium Bracelet
These are great prizes! To be eligible to win one of these you just need to be registered in the Escape Tri, Du, or Aquabike by May 26th. Winners will be drawn Wednesday night, May 27th, and will be available at the Outspokin Bicycle shop in Clearwater for packet pickup. There will be 5 lucky winners (one of each item) so enter now to get in the drawing!
Amenities
Pre / post race parties & a T-Shirt to all pre-registered athletes. Finishers medals to all participants who complete either event. Closed course of racing in Ft De Soto.Last Toll booth and Parking morning of race is paid for by Thunderbolt Multisport. USAT Sanctioned event monitored by USAT officials for your safety. Results & finish line by Florida Road Race Management.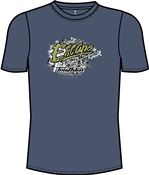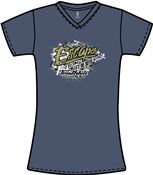 Refund Policy
The Escape from Ft De Soto Triathlon reserves the right in the event of inclement weather, emergency, or natural disaster to cancel the race or move to a later time. In the event of cancellation, there will be no refund of entry fees. However, the USAT fee, if pre-paid, will be refunded.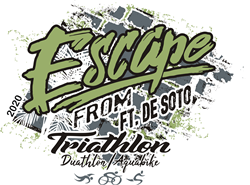 Events Results
| Date | Location | |
| --- | --- | --- |
| 3/28/2020 | St Petersburg FL | Results Coming Soon |
| 4/13/2019 | Fort DeSoto North Beach, St Petersburg, FL | View Results |
| 4/14/2018 | Ft Desoto Beach St Petersburg, FL | View Results |
| 4/13/2017 | Ft Desoto Beach St Petersburg FL | View Results |