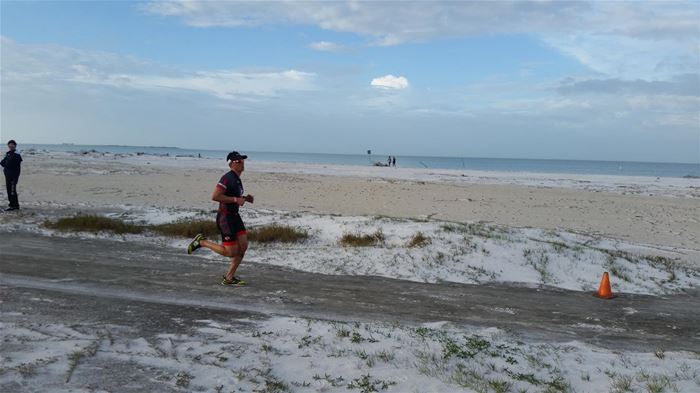 Details
PACKET PICKUP DATES AND LOCATIONS
FRIDAY JANUARY 25TH
4:00PM TO 7:00PM
Outspokin Bicycles -Tampa 
3300 S. Dale Mabry Hwy.
Tampa, FL 33629


SATURDAY JANUARY 26TH
12:00PM TO 7:00PM
Holiday Inn Express Clearwater/US19N

2580 Gulf To Bay Blvd
Clearwater, FL 33765


DOWNLOAD COURSE MAP AND ATHLETE INFORMATION PACKET BELOW
The Duathlon is a marked  5k run ,followed by a 10 mile bike, and a second 5k Run.There will be two waves of duathletes, 40 and under male/female and 40 and over male/female. You must leave in the correct wave in order to be scored correctly.This event has grown in popularity in the past five years and will close out at 500 entries this year.* We will not be a USAT sanctioned event this year*.We will enforce our rules of a safe and fair event for all duathletes. There will be drafting marshals on the course. A set of rules will be enforced by appointed staff. All athletes will receive a long sleeve Chilly Willy t-shirt . Also this year all finishers will receive a Finisher Medal The event is chip-timed and athletes will receive splits for each segment of the race.Awards are given three deep in each age-group in addition to the overall male and female finisher (3 deep). Our goal is to produce a safe and fun event. Bring your family and enjoy one of Pinellas Counties best parks. We look forward to seeing you perform your chilly best at the Chilly Willy Duathlon!
Refund Policy
The Chilly Willy Duathlon reserves the right in the event of inclement weather, emergency, or natural disaster to cancel the race or move to a later time. In the event of cancellation, there will be no refund of entry fees.  
We welcome all levels of athletes, from Elite to beginners, and 2 or 3 person teams. To register, click here